PAINT CORRECTION
Remember what your paint looked like the day you first saw it? Did you know it's not too late?
In the last 10-15 years, technology, industry understanding, tooling and products have all advanced a lot. Expanding what is possible. We are able to safely, effectively, and permanently recondition a wide variety of automotive finishes like paint, glass, trim, and more. In certain cases, beyond what it was from the factory. You can have that showroom shine and finish again.
We have the specialized skill sets, tooling, and knowledge to help you achieve your goals. Our in-depth understanding of the different paint types, from classics to brand new, and how to address them, gives us a unique edge over the competition. Choose a qualified, experienced shop to begin with, and avoid the costly body shop repair bills.
Schedule A Free Paint Inspection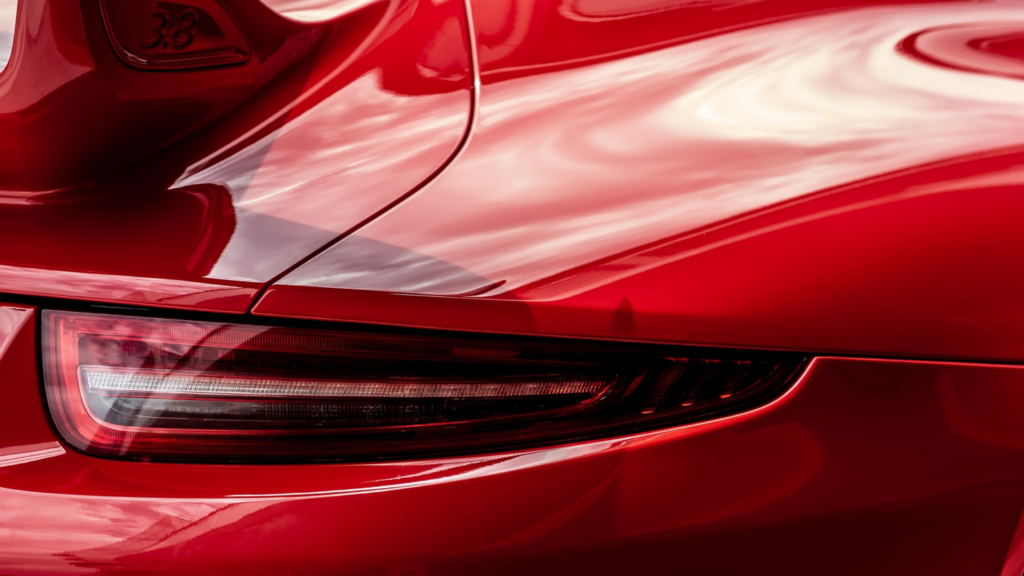 A vehicle inspection is performed at the time of service. Paint depth measurements are taken and analyzed to make sure there is enough paint to safely remove the undesirable defects and scratches from the paintwork. Keeping your paint system intact, and extending the life of your vehicle, is the whole point, after all.
A gentle hand wash, including chemical/physical decontamination steps, removes all impurities in the paint. This process leaves a prepped, uncontaminated, clean surface, ready for the paint correction and machine polishing phases.
PAINT CORRECTION TEST SPOT
Performing a test spot, by putting a polisher to the paint, is necessary to determine the appropriate course of action. This is a process we go through individually for every vehicle. No two vehicles are the same. They can all require slightly different combinations of cutting and/or polishing pads, depending on the level of defect removal you desire, and different paints respond differently to different correction liquids. Some very soft paints require finessing out the finish, with various experienced finishing techniques, to deliver the best results possible for you and your vehicle.
This process allows us to determine the specific combination of variables we will utilize in the process. Delivering the best results possible for you in the most efficient, and cost effective, way possible.
We make adjustments to deliver peak performance. Optimizing the level of scratch removal for the specific service level. After that, we test a finish polish step to make sure the entire vehicle will turn out with a crystal clear, glassy, swirl free finish. Once we have dialed in the best combination for your vehicle, we work around each panel of the car one by one, downsizing tools where necessary.
All edge work is done with smaller 1″ diameter and 3″ diameter Rupes machines guaranteeing we never burn an edge. True paint correction, not cover up, while being mindful of the paint depth.
WE CAN BREATHE THE LIFE BACK INTO YOUR PAINT
We are able to adjust variables like pads (course to fine), pad material choices (wool, microfiber, foam), buffing liquids (course to fine), machine speed, arm speed, wetting agents, and proper clean out methods, to guarantee we deliver beyond your expectations.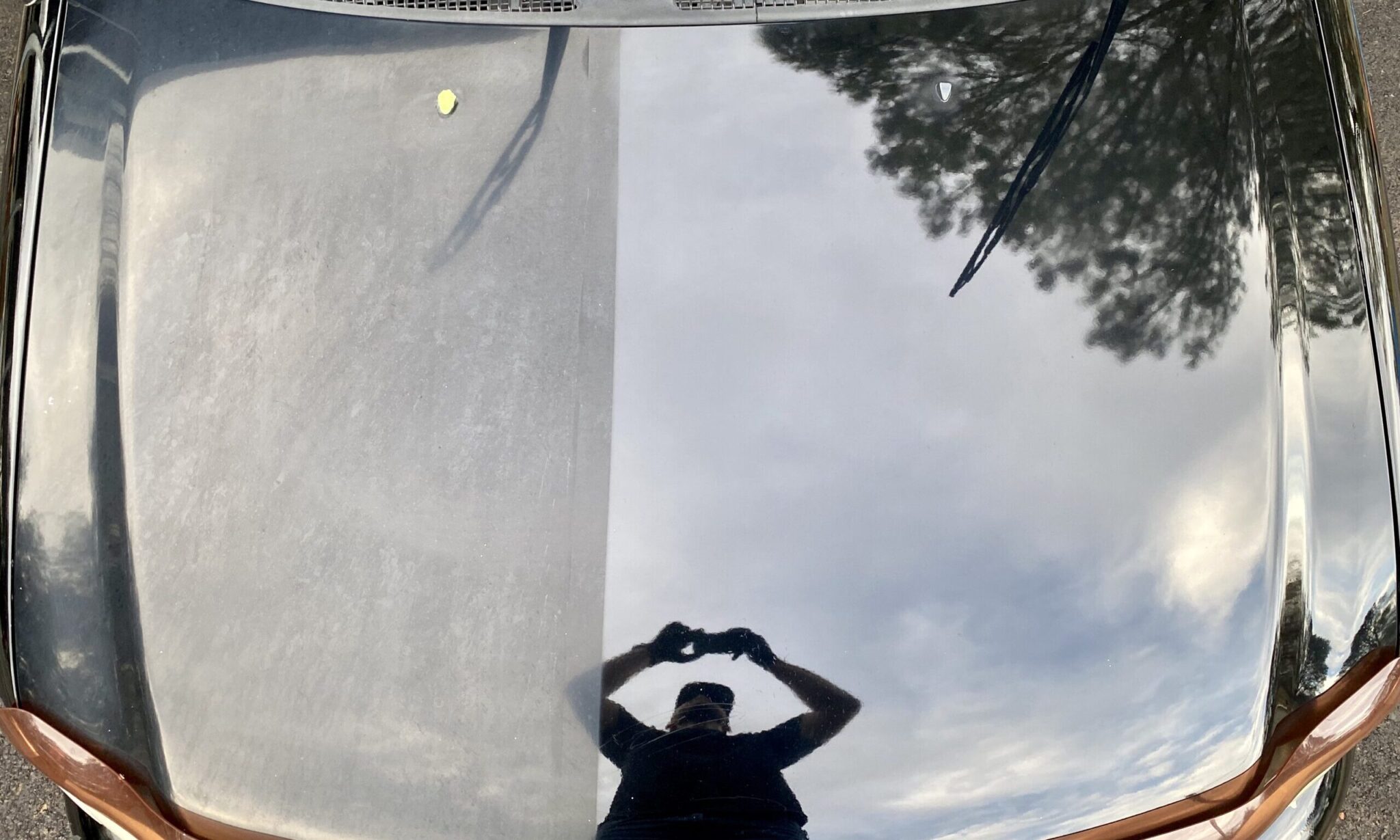 Working clean is paramount. When machine polishing and correcting/cutting paint, we clean out our pads for every section pass. Sometimes we use up to five or six fresh cutting pads for a single vehicle correction. This ensures the cleanest and most uniform finish possible.
Manufacturers use different paints and paint systems. For that reason, we always perform a test spot starting with the least aggressive method possible.
We fine tune the approach, before dialing in the optimal combination to achieve the desired results. This is 100% necessary to professionally deliver the level of correction desired. Along with the best finish, maximum efficiency, and most cost effectiveness as possible. By testing this way, we can determine the proper level of correction required, without removing any more paint than absolutely necessary to achieve the desired results.
Our process allows us to effectively measure and monitor the paint depth. As well as, monitor the micro amount of paint being removed in the process. This helps guarantee the health and integrity of the paint system as a whole.
THE ULTIMATE GOAL, IS TO REMOVE AS LITTLE PAINT AS POSSIBLE, WHILE AT THE SAME TIME, ACHIEVE THE DESIRED REULTS.
Paint correction, also known as compounding, polishing, "cut and buff", swirl and scratch removal, etc, is a process consisting of refinishing flawed, damaged, and/or oxidized paint. We are able to safely recondition paint and other exterior surfaces properly the first time. Using intelligent combinations of machines, pads, and buffing liquids each with unique abrasion levels of their own.
The act of physically putting a polisher to the paint is not enough. One must be careful. Constantly considering the inherent paint properties and potential failure points. Being mindful of different techniques, heat introduction, tooling, pad and buffing liquid combinations, specific vehicle precautions, and even the physical limitations of the paint itself.
Not all paint is created equal. Some manufacturers paint is harder and takes longer to correct. Some paint is softer and can require further steps to finish out properly. Certain vehicles have previous damage, and some spots should be avoided at all cost with a machine due to lack of paint to work with. Each vehicle can have their own unique challenges and individual circumstances that we take into full consideration upon servicing your vehicle.
---
OTHER INFORMATION
Certain levels of paint correction services are already included in our ceramic coating protection packages.
*** More steps can be necessary depending on paint condition and the level of finish you're seeking. We make sure to be as up front as humanly possible.
It is professionally recommended to follow up any form of paint correction with a quality ceramic coating to preserve and extend the life expectancy of the vehicle's paint system. See our Ceramic Coating Protection Packages here.
Please reach out with any questions you may have about the process, and what you can expect. We love what we do, and we equally appreciate the opportunity to serve you. Careful consideration goes into analyzing each vehicle, case by case. This way, we ensure the most accurate and professional recommendations possible.
Would you like to see more of our work? If you enjoy this stuff, check out our social channels.
Give us a follow on Linkedin facebook, instagram. Let us know you found us and leave a comment, or send us a direct message!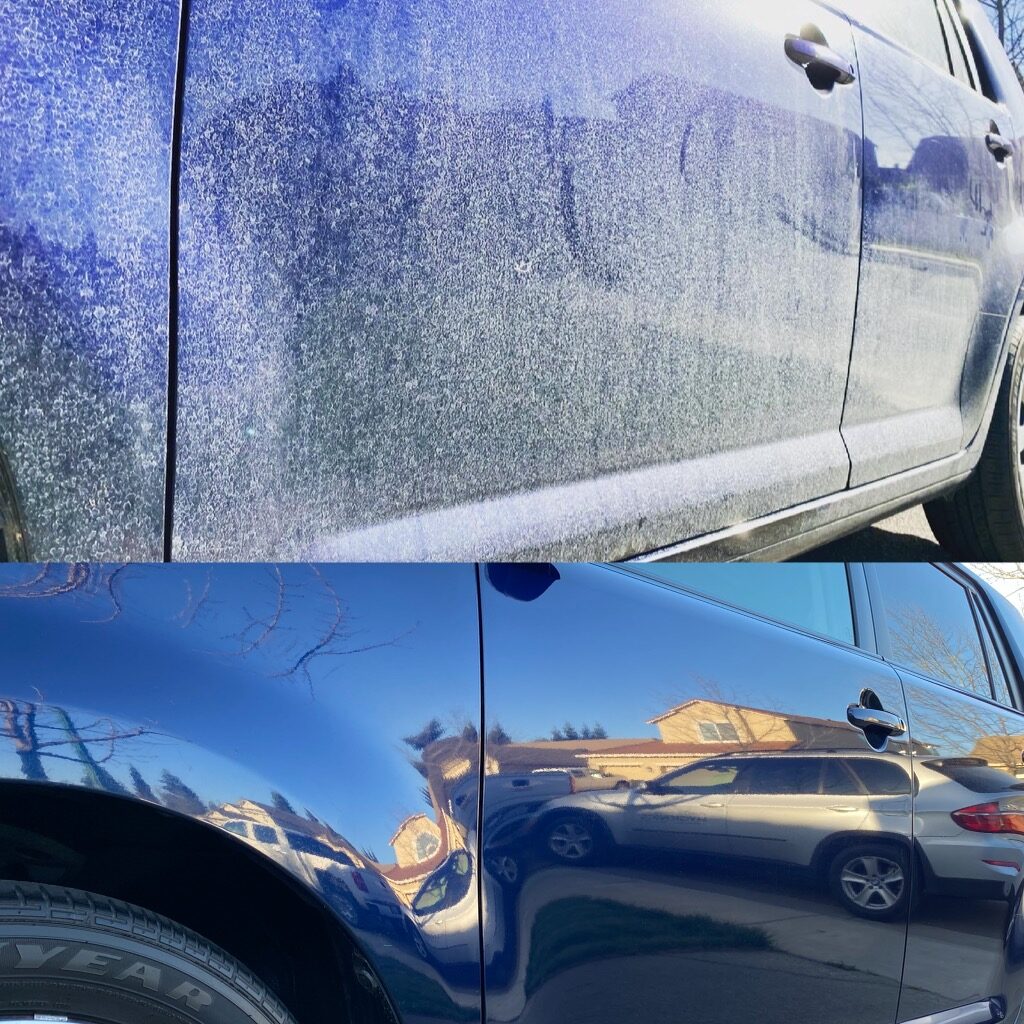 Water Spot Removal
Before (Top) + After (Bottom)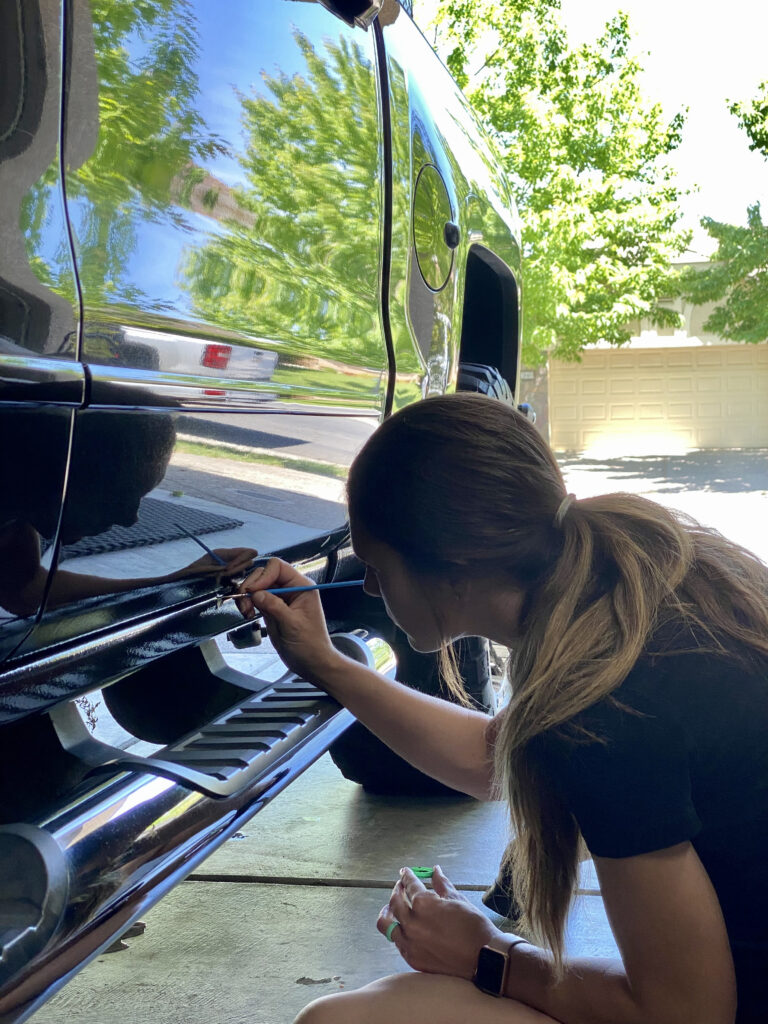 Color Matched Paint Touch Up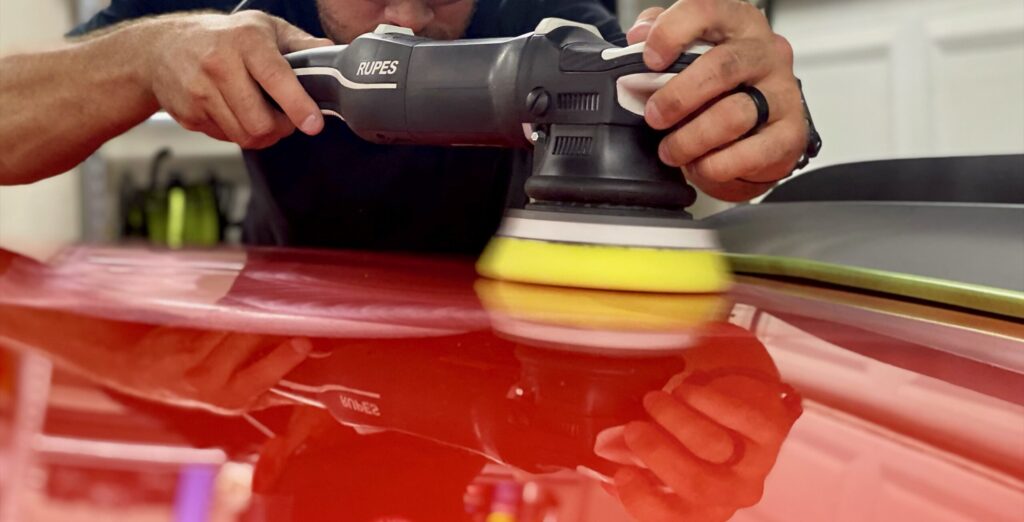 Trained Professionals
IDA Certified Detailer and Paint Correction Specialist